Welcome to the Southern Okanagan Dirtbike Club
The SODBC is highly involved in creating and maintaining trail systems that are both usable for the rider and sustainable for the environment. We hold classes to teach new and seasoned riders how to ride safer and where we are allowed to ride. We discourage the practice of creating trails in areas that are protected, giving clearly mapped trails and routes to keep riders on the right paths to reduce our impact. As members of the Southern Okanagan Dirtbike Club we take an active interest in the promotion of our sport encouraging safe riding, environmental awareness, and being an active community member to ensure that our club is one that will continue to thrive.
Board of Directors
President – Curtis Turchak
Vice President – Ken Hiebert
Government liaison – Mike Fetterer
Land – Jamie Johnston
Membership – Kelly Christmas
Membership assistant – Jennifer Stewart
Treasurer – Frank Amiratti
Sponsorship – Cory McGiverin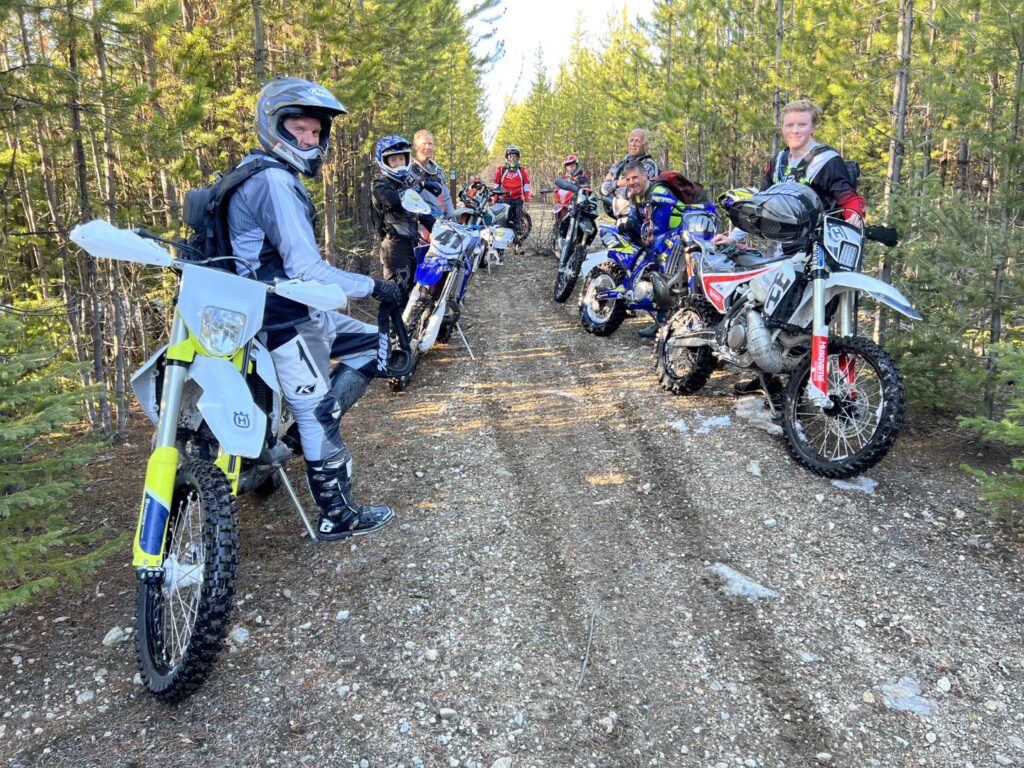 LEARN MORE
Upcoming Events
2023
June
-Saturday June 3 – Creaky Bones Family Fun Ride at Smethurst Recreation Site in Naramata.
-Tuesday June 6 – Club meeting to be held at 6:30 pm in the library on the second floor of the Barley Mill Pub. We will be discussing the Creaky Bones preparations, the campsite closure at Okanagan Falls, and preparations for Kids Day.
-Saturday June 10 – Kid's Day at Oliver Mountain Recreation Site in Oliver.